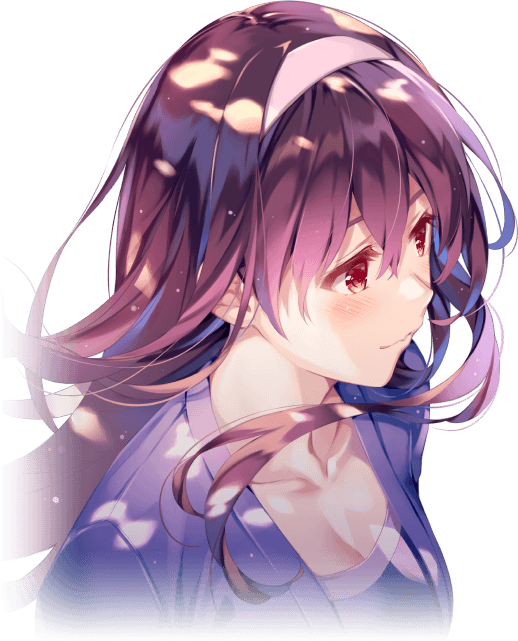 It's difficult being around a
psycho-woman and a child (size-wise, too),
but when it comes to our goal, we're all on the same page.
Formerly in charge of scriptwriting
Utaha Kasumigaoka
VA: Ai Kayano
Ultra-popular light novelist who is active under the pen-name "Utako Kasumi." Her debut work, "The Metronome in Love," was a major hit with a total of 500,000 copies sold. Utaha's first time working on a game script was for blessing software, but afterwards, she and Eriri were snatched up by Akane Kosaka. She is currently in charge of the script for Fields Chronicle.
Membership

Souou University, Freshman, Literature Department
Birthday

January 31
Height

168cm
Measurements

B:89 / W:61 / H:88
Hobbies

Reading
Fantasizing (She won't admit to it)