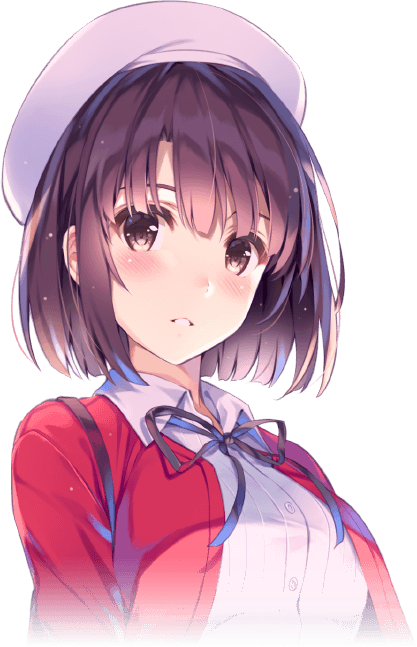 Being in this group can be
tough and sometimes sad...
but even so, I'm going to stick with it.
Development
Sub-director
Main Heroine
Megumi Kato
VA: Kiyono Yasuno
The main heroine of blessing software. At first Megumi would go along with whatever Tomoya said or did without even a raised eyebrow, even if it meant she was always at his beck and call, but now that Eriri and Utaha are gone, she has become active as the "other face" of the group, in order to support it and their new members.
Membership

Toyogasaki Academy 3rd Year Class A
Birthday

September 23
Height

160cm
Measurements

B:84 / W:57 / H:83
Hobbies

Shopping
Um, is it even normal to have
a hobby that you can't mention?