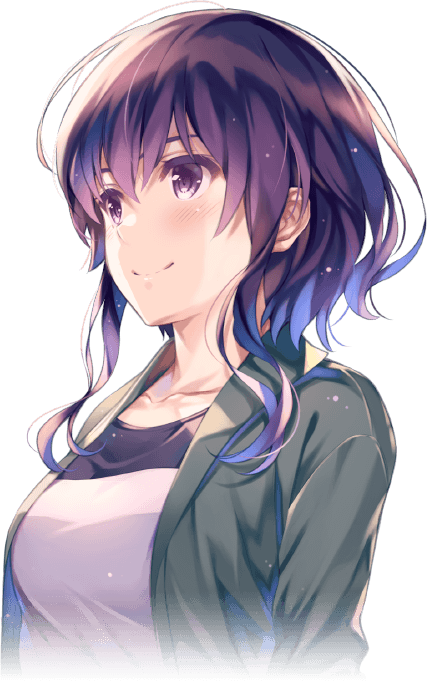 Let's just have fun doing this,
like it's a festival every day!
Graduation? Career options? What's that?!
Michiru Hyodo
Michiru Hyodo
VA: Sayuri Yahagi
Born on the same day, and at the same hospital as Tomoya. She is Tomoya's first childhood friend as well as his cousin. Michiru is the guitarist and vocalist for her band, icy tail. She is also in charge of music for blessing software, under the name of "mitchie." Surrounded by otaku, Michiru continues to be a non-otaku, but when she's into something, she's really into it.
Membership

Tsubaki Girls' High School 3rd Year Class 4
Birthday

December 18
Height

173cm
Measurements

B:86 / W:56 / H:84
Hobbies

Ballet, Drama, Basketball and other stuff. The band for now.