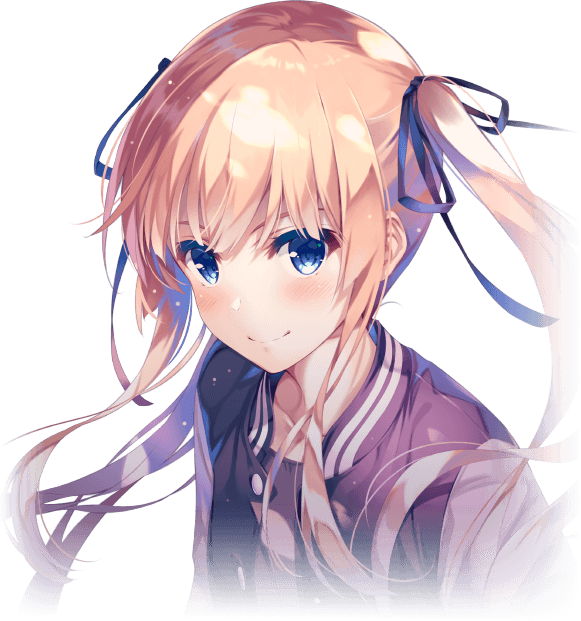 I'll be number one, just wait and see...
Otherwise, there's no reason for me to be here.
Formerly in charge of key drawings
Eriri Spencer Sawamura
VA: Saori Onishi
Under the pen-name of Eri Kashiwagi, Eriri was a prolific, up-and-coming illustrator of an over 18 doujinshi, but upon Tomoya's invitation, she became the person in charge of key drawings for blessing software. However, Eriri dropped out of the group after being poached by Akane Kosaka, who saw "seven miraculous game illustrations" of hers. Now Eriri is working on the development of a major game, Fields Chronicle.
Membership

Toyogasaki Academy 3rd Year Class F
Birthday

March 20
Height

158cm
Measurements

B:79.9 / W:56 / H:86

(This is because her childhood friend swore she was not 80)
Hobbies

Art appreciation
Moe anime,"gal game,"illustrating pretty girls