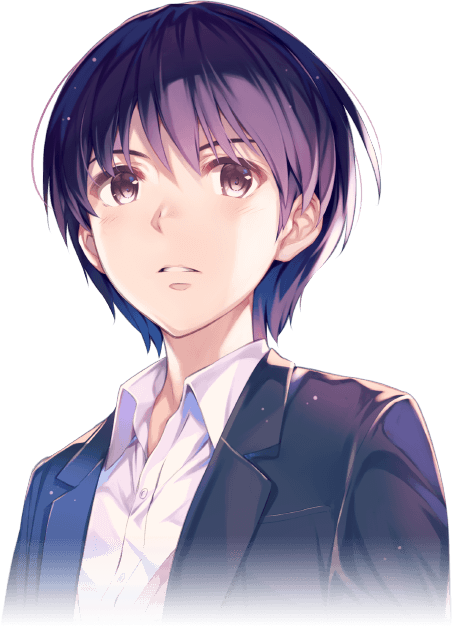 This time for sure,
I'm going to create a totally awesome main heroine...
I can already see the path I need to pursue.
Development
Director
Scriptwriter
Tomoya Aki
VA: Yoshitsugu Matsuoka
The face of blessing software. A hardcore otaku who truly loves his favorite works and their creators and checks their ratings without fail. For his group's first work, Tomoya had a hand in writing part of the script, together with Utaha, but for the second work, he's decided to write the whole script himself!
Membership

Toyogasaki Academy 3rd Year Class F
Birthday

December 18
Height

175cm
Hobbies

Anime, light-novels, manga, games
Anime, light-novels, manga, game propagation