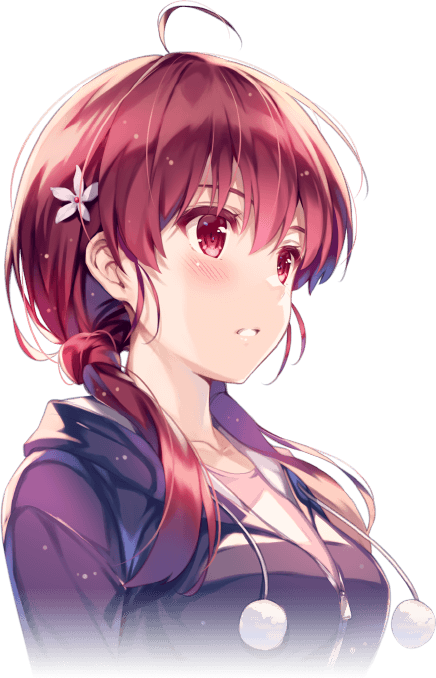 She went far away…
but I can still catch up to her!
In charge of key drawings
Izumi Hashima
VA: Chinatsu Akasaki
Iori's little sister, younger than Tomoya and the other members of blessing software. Izumi was introduced to otaku culture by Tomoya, but now she is even more passionate than he is about it and is active in her own group, called Fancy Wave.
Iori goes to Toyogasaki Academy and is the new person in charge of key drawings for blessing software.
Membership

Toyogasaki Academy 1st Year Class C
Birthday

May 5
Height

157cm
Measurements

B:88 / W:58 / H:86
Hobbies

Otome Games (Dating simulation games for women) "Little Rhapsody"
Watching soccer games (This is due to her past hobbies from elementary school)